Welcome!
teen ministry is OPEN run bi-weekly! click here to pre-register your teen(s) FOR SUNDAY JUNE 11TH.
WE WANT TO KNOW MORE ABOUT YOUR TEEN(S). CLICK HERE TO FILL OUT AN INFO FORM.
You can read below for more information on the Teen Ministry.
What We're About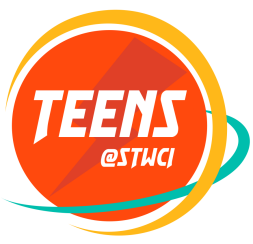 Teen Ministry Vision:
Our purpose is to help teenagers identify who they are in Christ and to understand their value though cultivating a relationship with Christ and then with others through acts of godly service.
We do this through our Teen Coaches who lead teaching lessons with large group and small group discussions. The purpose of this format is that the millennial generation and upcoming adolescents tend to have a better understanding of learning when they are in a group format. What better way is there to learn about God than to have your peers who believe in God the way you do, there beside you, to discuss and ask questions? There is something safe and dynamic about open and honest conversations that help teenagers formulate the purpose of their lives with God. That in turn causes personal growth in Christ. It doesn't matter if you're a regular church-going teenager who has grown up in church since you were an infant OR if you've never stepped foot into a church, you'll leave our service knowing someone has connected with you.
The Details...
The Teen Ministry will be held on a bi-weekly basis (on the same Sundays as Kids Church). The other Sundays we encourage families to sit together on the sanctuary.

Click here to preregister your teen(s) for the open Sundays.
We have two classes of Teen Ministry: Junior High church for the 6th-8th graders, and Senior High church for the 9th-12th graders.
The Teen Ministry is both instructional and relational in the high school and junior high group.
Click here to fill out an info form so we can better serve your teen.

All Teen Coaches are required to submit to a thorough background check.
Interested in becoming a Teen Coach? Click here!
Teen Ministry Leader: Brianna Hill