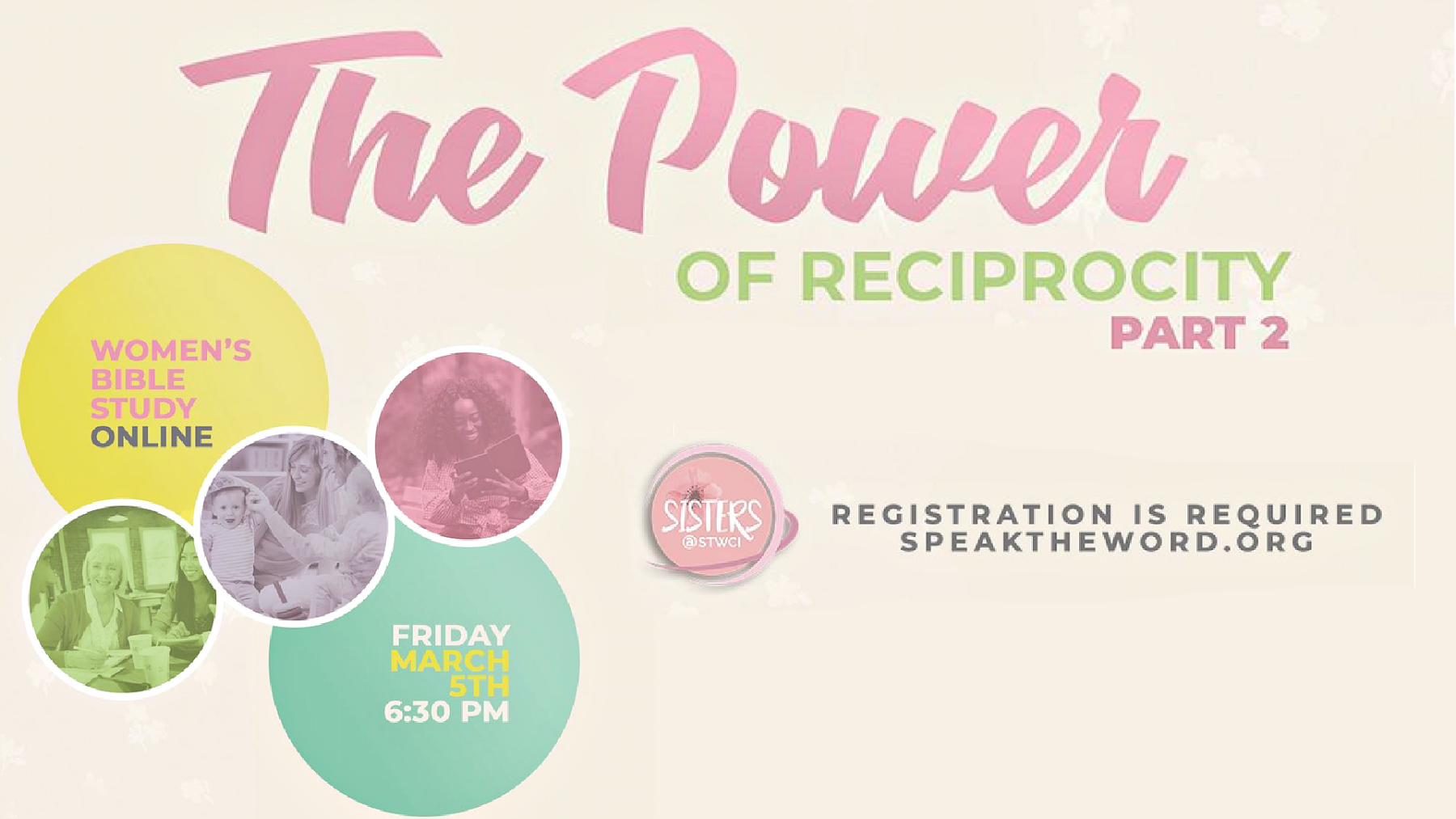 Friday, March 05, 2021
,
6:30 PM - 8:00 PM
Ladies, join us for Part 2 of "The Power of Reciprocity"!
Our next Women's Bible Study is Friday, March 5th from 6:30 to 8:00 PM on Zoom! You don't want to miss it!
The theme at STWCI for 2021 is "From Surviving to Thriving" and to thrive we must look at the relationships in our lives! In 2021, do you need to make an investment or a divestment in your relationships?
If you are woman of God and you feel like you've given everything in 2020 or if you feel like everything was taken away from you in 2020, then this Bible Study is for you.
Registration is required.
Time: 6:30 pm-8:00 pm
Where: Zoom
Leader: Pastor DeRelle Morrison