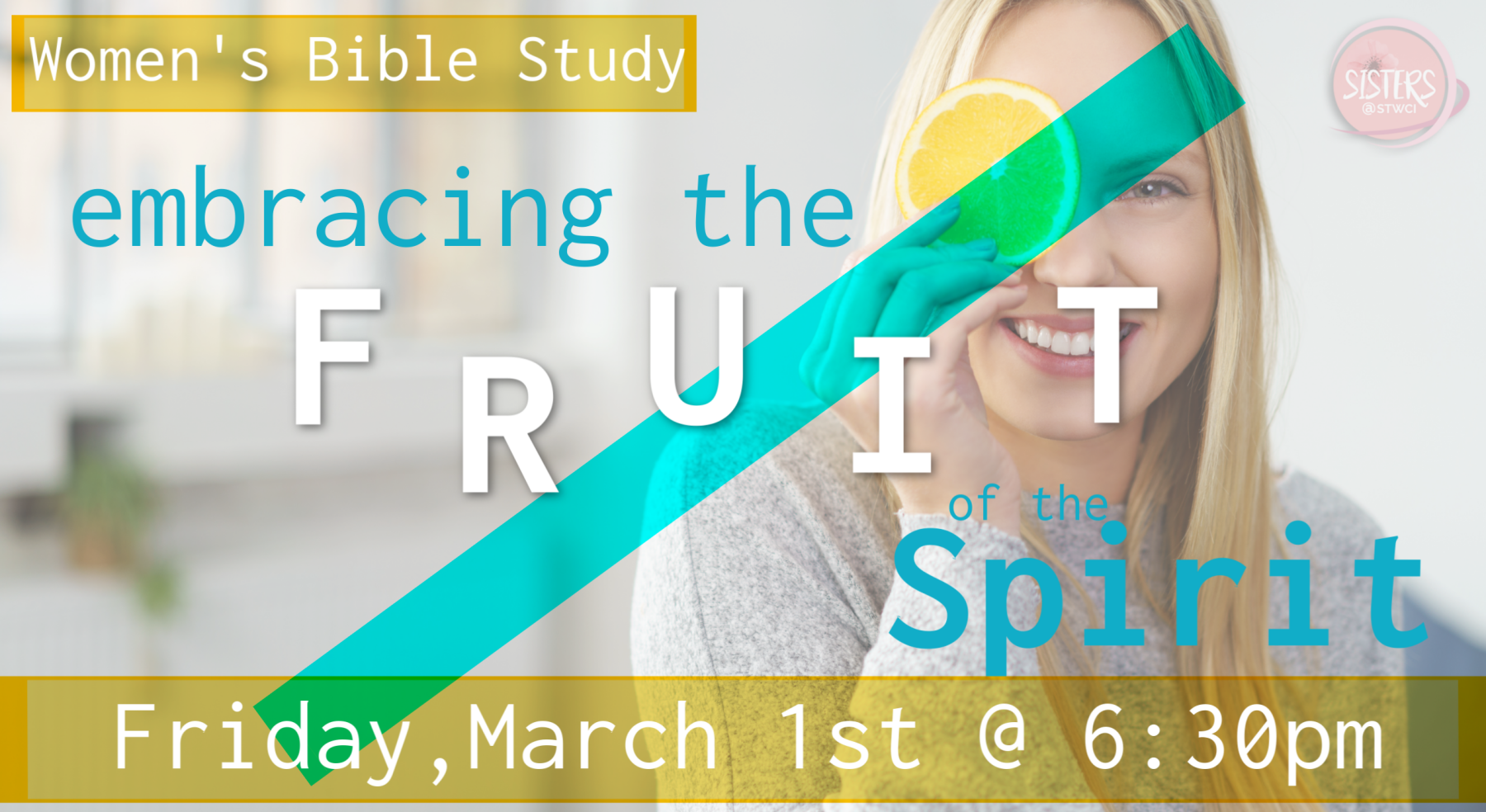 Friday, March 01, 2019
,
6:30 PM - 8:00 PM
Location: Speak the Word Church International, 515 Jersey Ave. S., Golden Valley, MN US 55426
Ladies, come out on a Friday night to join us for the word, food & fellowship!
We are so excited for what the Holy Spirit has for you in 2019! Join us as we continue our bible study series "Embracing the Fruit of the Spirit" on Friday, March 1st 2019 from 6:30 to 8:00pm.
What are the Fruits of the Spirit? They are love, joy, peace, patience, kindness, goodness, faithfulness, gentleness and self-control (Galatians 5:22-23). The Spirit-filled believer operates in these qualities as a lifestyle. The Bible says "There is no law against such". When you choose to embrace the work of the Holy Spirit, the Fruit of the Spirit will be evident in your daily life . You are destined to win in your relationships and overcome any situation you have to face.
Time: 6:30 pm-8:00 pm
Where: Speak The Word Church International, Fellowship Hall
Leader: DeRelle Morrison