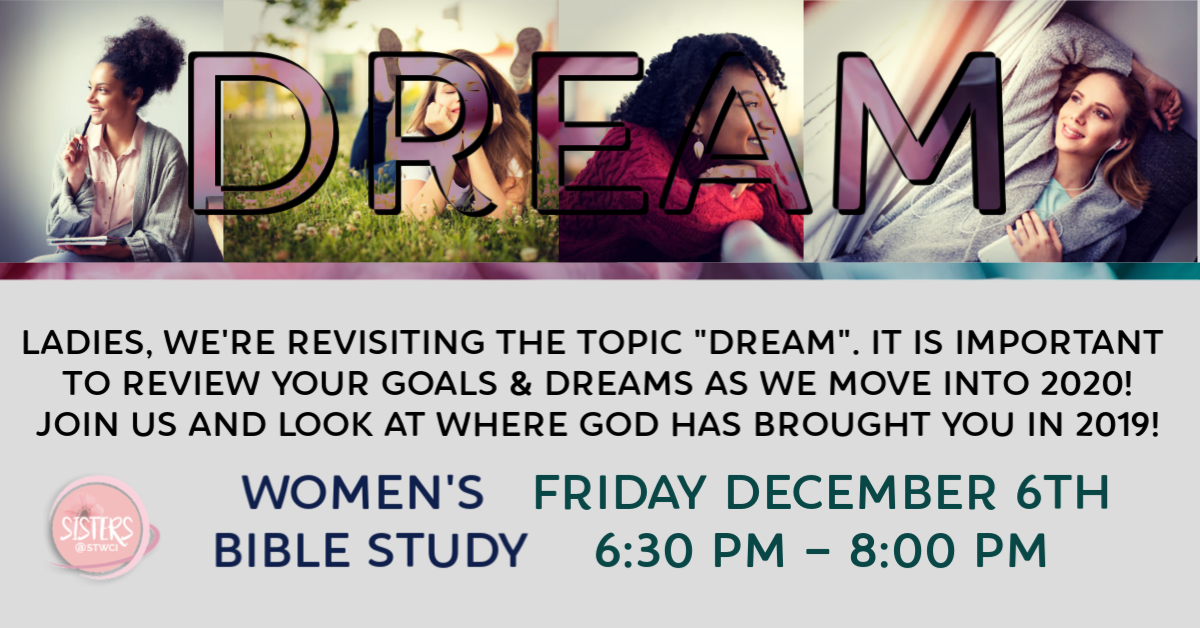 Friday, December 06, 2019
,
6:30 PM - 8:00 PM
Location: Speak the Word Church International, 515 Jersey Ave. S., Golden Valley, MN US 55426
Ladies, come out on a Friday night to join us for the word, food & fellowship.
We are revisiting the topic "Dreams" on Friday, December 6th from 6:30 to 8:00 PM in the fellowship hall. It is important to review your goals and dreams and make sure you are on track for what the Lord had for you in 2018 and to make sure you are where you need to be as 2019 comes to a close. Remember, you are valuable in Christ. We will review our key principles of a dream and we are going to plan for 2020. Preparation is key to making your dreams come true. Registration is required.
Time: 6:30 pm-8:00 pm
Where: Speak The Word Church International, Fellowship Hall
Leader: DeRelle Morrison