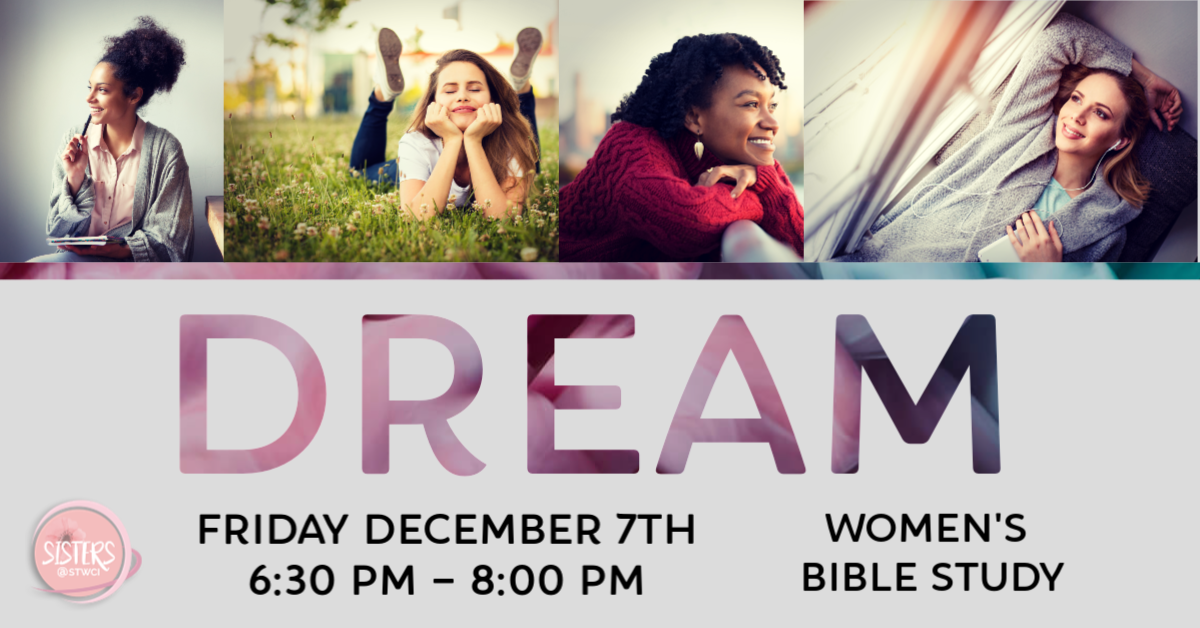 Friday, December 07, 2018
,
6:30 PM - 8:00 PM
Location: Speak the Word Church International, 515 Jersey Ave. S., Golden Valley, MN US 55426
Are you prepared for 2019? It's right around the corner! What are your dreams for your life? What are those desires in your heart? What are some things that you've always wanted to do and you have not done yet? Ladies, join us as we complete our FINAL bible study of the year on Friday, December 7th from 6:30 to 8:00pm as we begin to unfold the dreams that the Lord has for you! It's time to take a look at those dreams on the inside of you! Psalm 37:4"Delight yourself in the LORD, and he will give you the desires of your heart" Come and join us as we study various women in the bible who had the desires of the heart answered by the Lord or they were carriers of the dreams of others. We are looking forward to seeing you there!

When: Friday, December 7th, 2018 6:30pm to 8:00pm
Where: STWCI, Fellowship Hall

Led By: Pastor DeRelle Morrison

*Registration is required.

*Childcare is not provided.