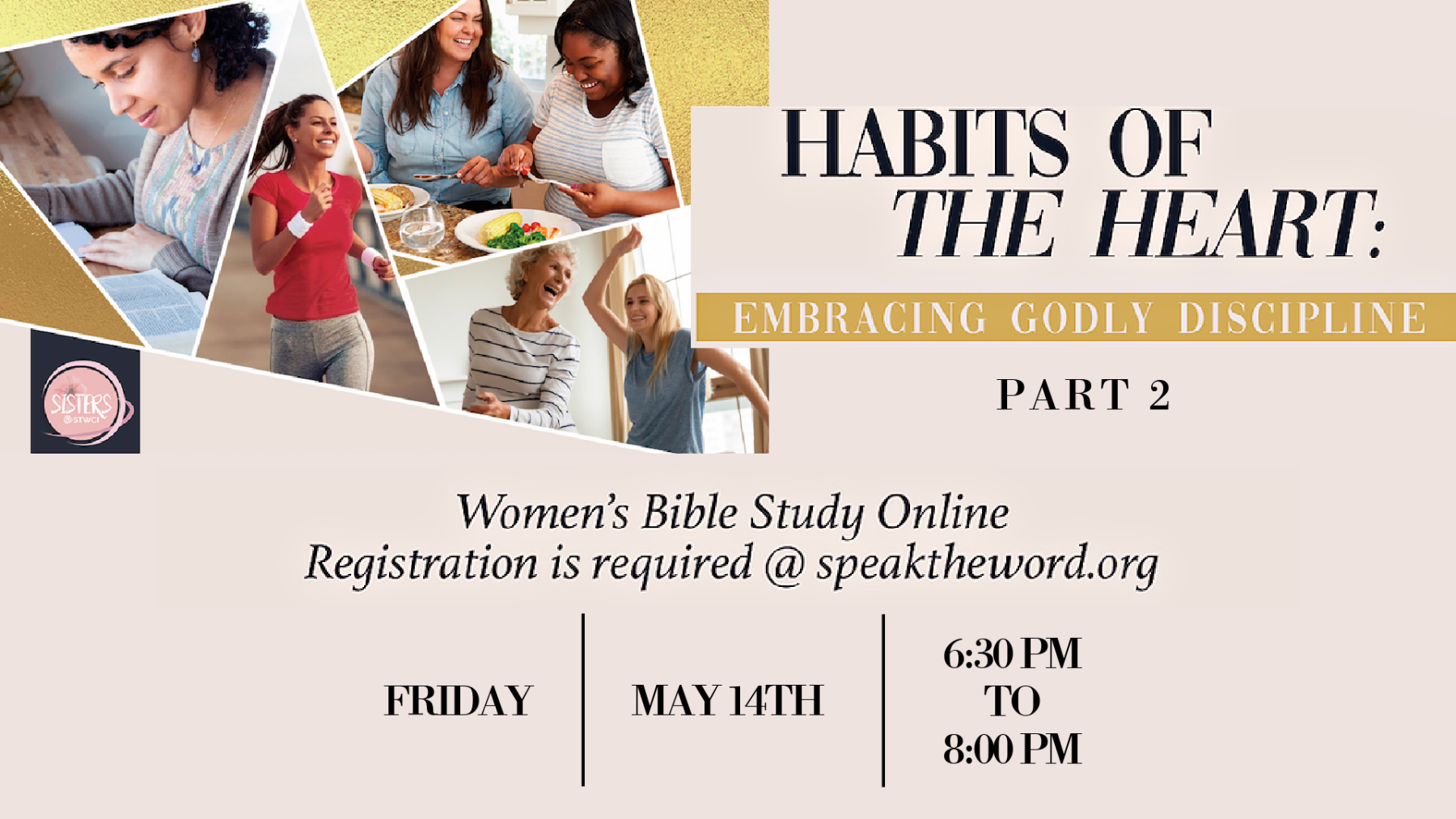 Friday, May 14, 2021
,
6:30 PM - 8:00 PM
JOIN US!
Our next Women's Bible Study is Friday, May 14th from 6:30 to 8:00 PM on Zoom! You don't want to miss it!
We'll be focusing on the topic: "Habits of the Heart: Embracing Godly Discipline" Part 2
Registration is required.
Time: 6:30 pm-8:00 pm
Where: Zoom
Leader: Pastor DeRelle Morrison