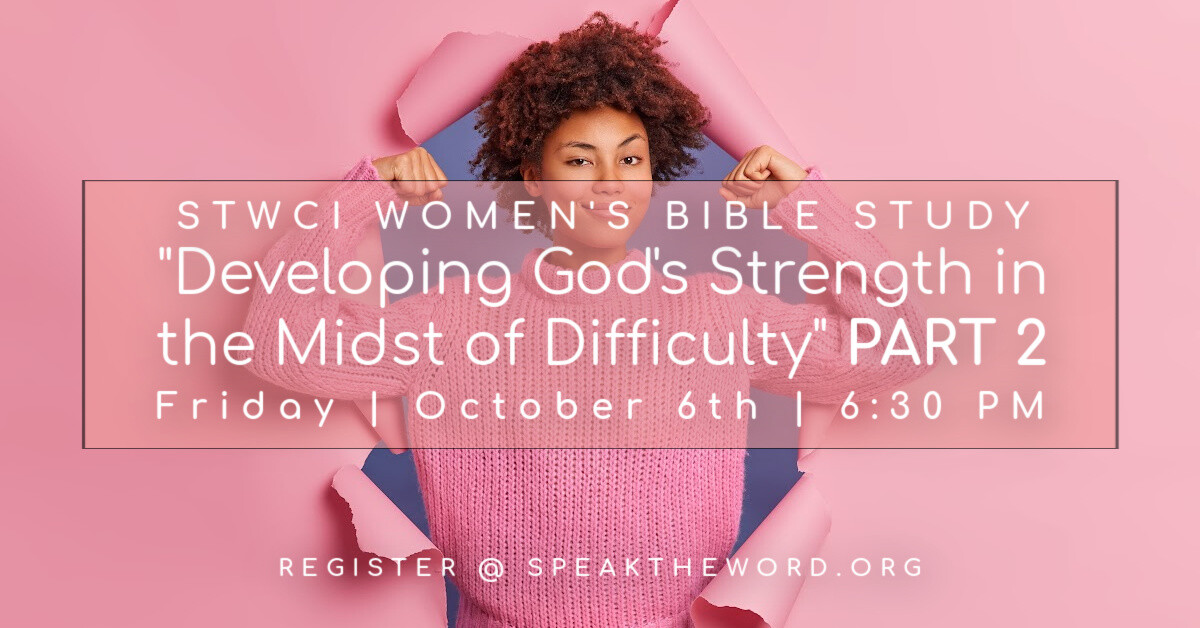 Friday, October 06, 2023
,
6:30 PM - 8:30 PM
Location: Speak the Word Church International, 515 Jersey Ave. S., Golden Valley, MN US 55426
JOIN US!
Join us IN-PERSON in the STWCI Fellowship Hall Friday October 6th from 6:30 - 8:30 PM for our Women's Bible Study. We'll continue our discussion on "Developing God's Strength in the Midst of Difficulty".
Registration is required.
When: October 6th 2023
Time: 6:30 pm-8:30 pm
Where: STWCI Cafe
Leader: Pastor DeRelle Morrison