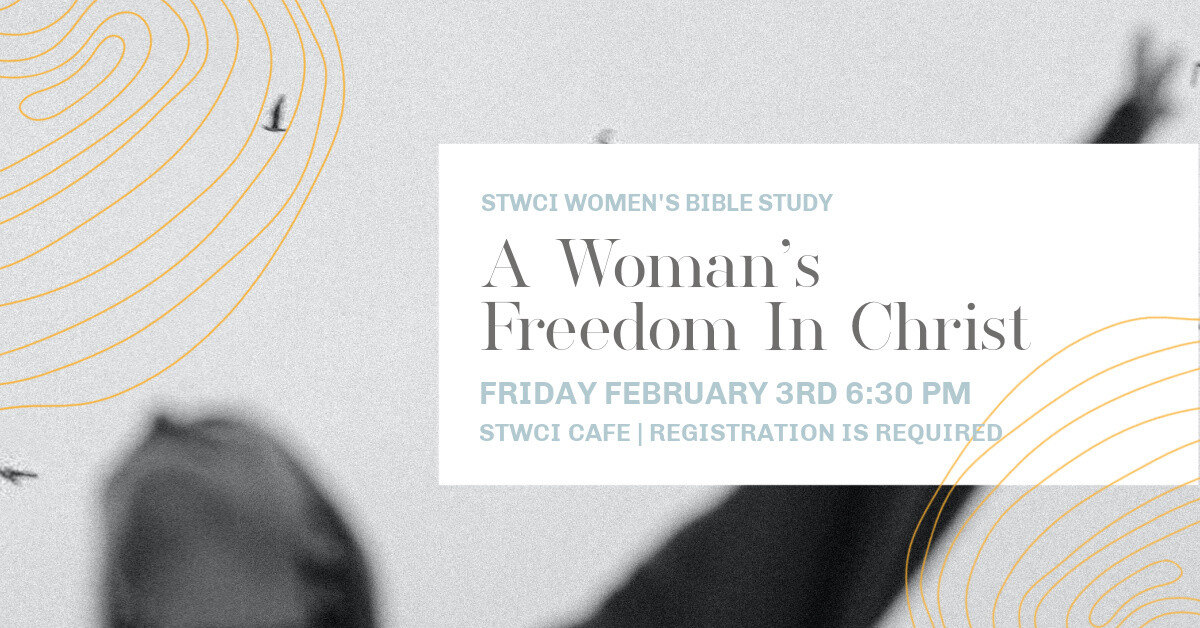 Friday, February 03, 2023
,
6:30 PM - 8:00 PM
Location: Speak the Word Church International, 515 Jersey Ave. S., Golden Valley, MN US 55426
JOIN US!
Join us IN-PERSON in the STWCI Cafe Friday February 3rd from 6:30 - 8:00 PM for our first Women's Bible Study of 2023!
We'll be talking about "A Woman's Freedom in Christ". Do you know the freedom you have in your relationship with Jesus? The Bible says in Galatians 5:1 "So Christ has truly set us free. Now make sure that you stay free, and don't get tied up again in slavery to the law."
Registration is required.
When: February 3rd 2023
Time: 6:30 pm-8:00 pm
Where: STWCI Cafe
Leader: Pastor DeRelle Morrison