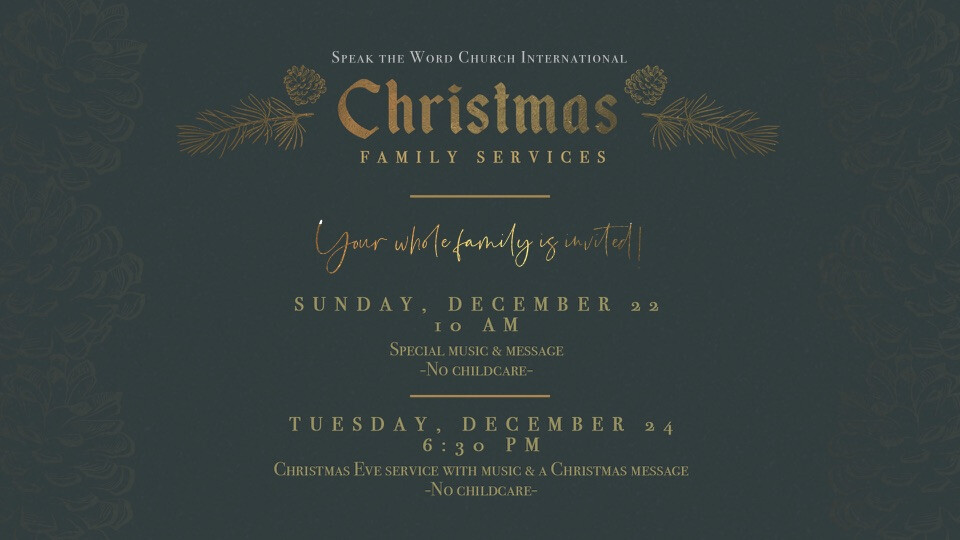 Sunday, December 22, 2019
,
10:00 AM - 12:00 PM
Location: Speak the Word Church International, 515 Jersey Ave. S., Golden Valley, MN US 55426
Join us for a special Christmas service! There will be special music and a message.
Service Time:
10:00 AM
And join us at 9:30 AM in the sanctuary for prayer! This is a powerful time together to set the tone and atmosphere for the service.
The STWCI Cafe is open after service. Join us for free refreshments!
Then celebrate Christmas Eve with us! Click here to learn more!
For the Kids
This is a family service! There is no childcare or teen church this special Sunday. Kids and teens are encouraged sit in the service with their families.
Want to know about what to expect on Sunday?
Learn More