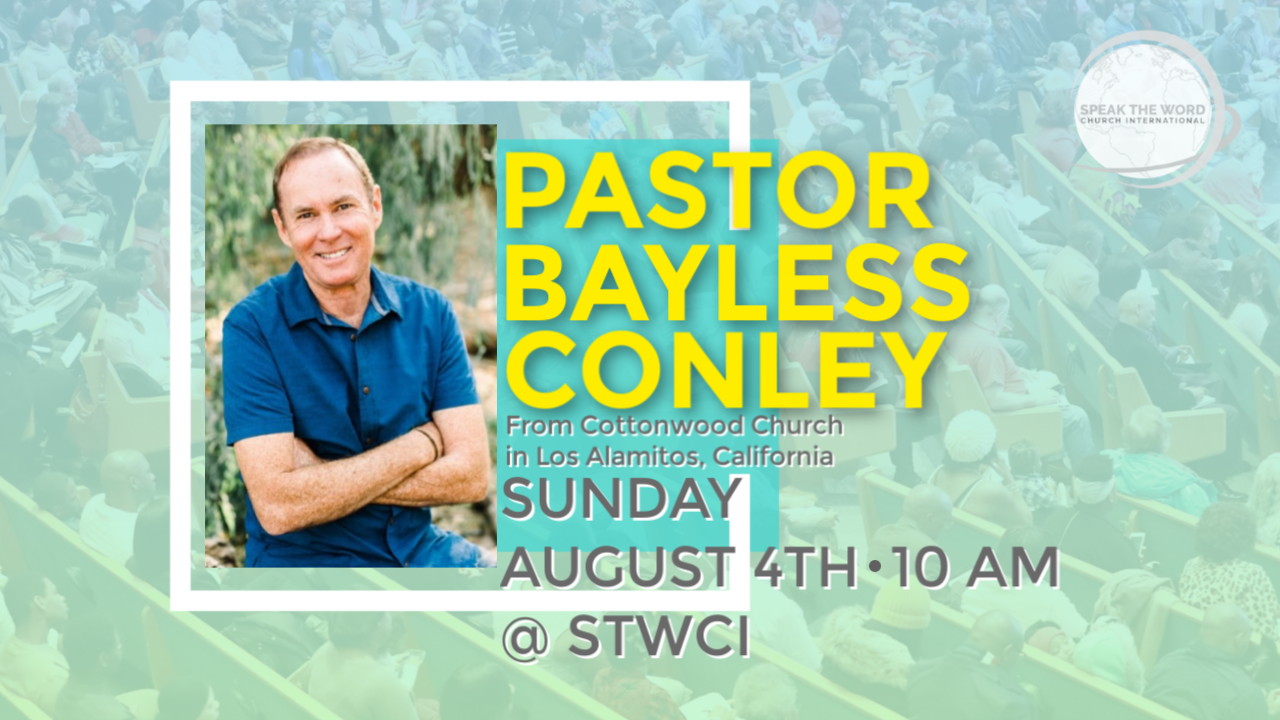 Sunday, August 04, 2019
,
10:00 AM - 12:00 PM
Location: Speak the Word Church International, 515 Jersey Ave. S., Golden Valley, MN US 55426
Join us for a special service with Pastor Bayless Conley!
Pastor Bayless Conley is a church leader and speaker known for his clear presentation of the Bible message and the way he applies it to everyday life. Click here for more information on Pastor Bayless.
Come for the word unfiltered, powerful worship and great fellowship!
Service Time:
10:00 AM
And join us at 9:30 AM in the sanctuary for prayer! This is a powerful time together to set the tone and atmosphere for the service.
The STWCI Cafe is open after service. Join us for free refreshments!
For the Kids
We have nursery care & class for 0months-5th grade in Children's Ministry and Teen Ministry for grades 6-12. Children's Church opens at 9:30 AM.
Want to know about what to expect on Sunday?
Learn More