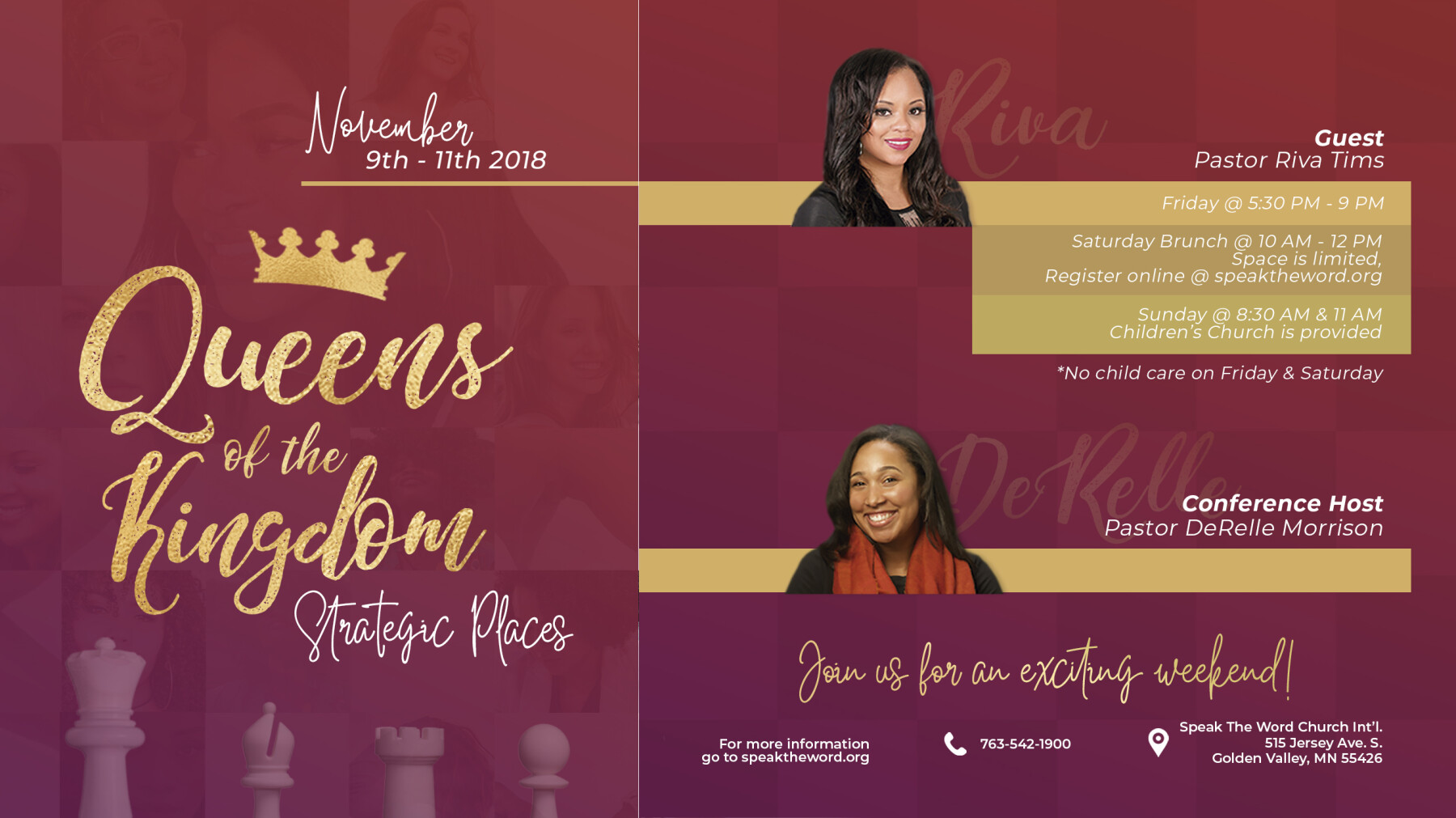 Friday, November 09, 2018
,
5:30 PM - 9:00 PM
Location: Speak the Word Church International, 515 Jersey Ave. S., Golden Valley, MN US 55426
On Friday, November 9th, please join us for the kick off of our women's conference, Queens of the Kingdom: Strategic Places with Pastor Riva Tims! Come learn about how God is placing you in strategic places and that no matter where you're at in life, you are a queen!
Enjoy some delicious hors d'oeuvres & fellowship @ 5:30pm, followed by a powerful service @ 7:00pm with awesome worship & Pastor Riva Tims!
You do not want to miss this!
And don't forget to join us on Sunday!
3 Blessed be the God and Father of our Lord Jesus Christ, who has blessed us with every spiritual blessing in the heavenly places in Christ, 4 just as He chose us in Him before the foundation of the world, that we should be holy and without blame before Him in love, 5 having predestined us to adoption as sons by Jesus Christ to Himself, according to the good pleasure of His will, 6 to the praise of the glory of His grace, by which He made us accepted in the Beloved. -Ephesians 1:3-6 (NKJV)
*Childcare is not provided.
*Registration is not required for Friday 11/9 or Sunday 11/11.