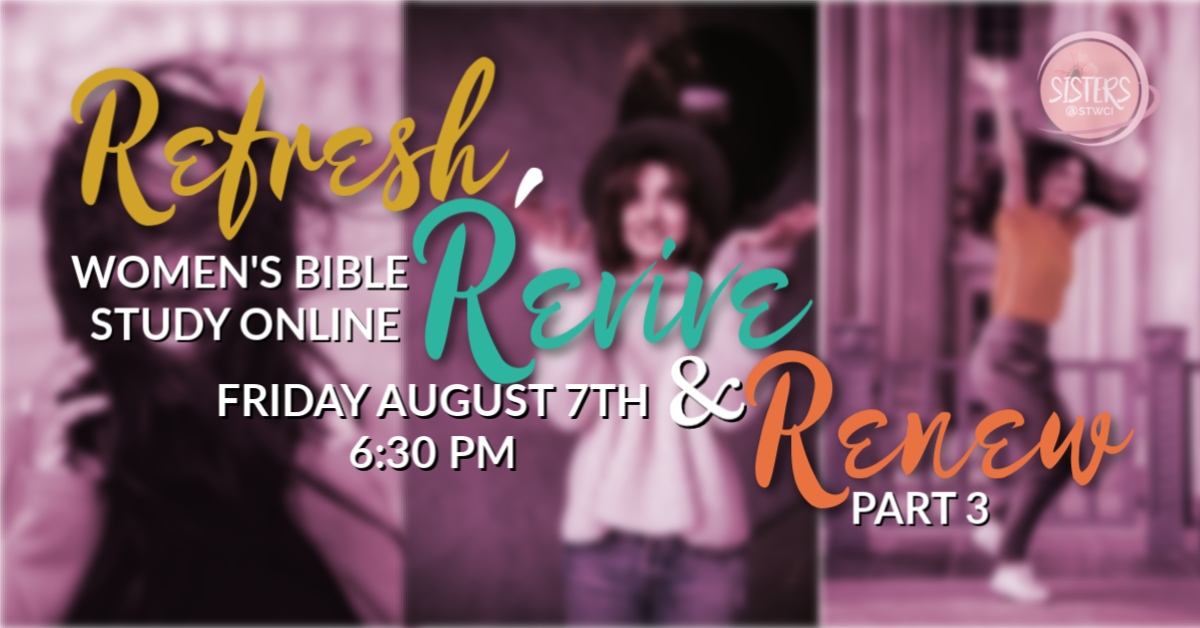 Friday, August 07, 2020
,
6:30 PM - 8:00 PM
Location: Speak the Word Church International, 515 Jersey Ave. S., Golden Valley, MN US 55426
Ladies, join us for an ONLINE Bible Study Friday August 7th at 6:30 PM! We will be continuing the topic "Refresh, Revive & Renew". We will focus on being renewed. Come connect with us!
Registration is required to receive the invite to the Zoom meeting.
bible study guide fill in notes
Time: 6:30 pm-8:00 pm
Where: Zoom
Leader: DeRelle Morrison