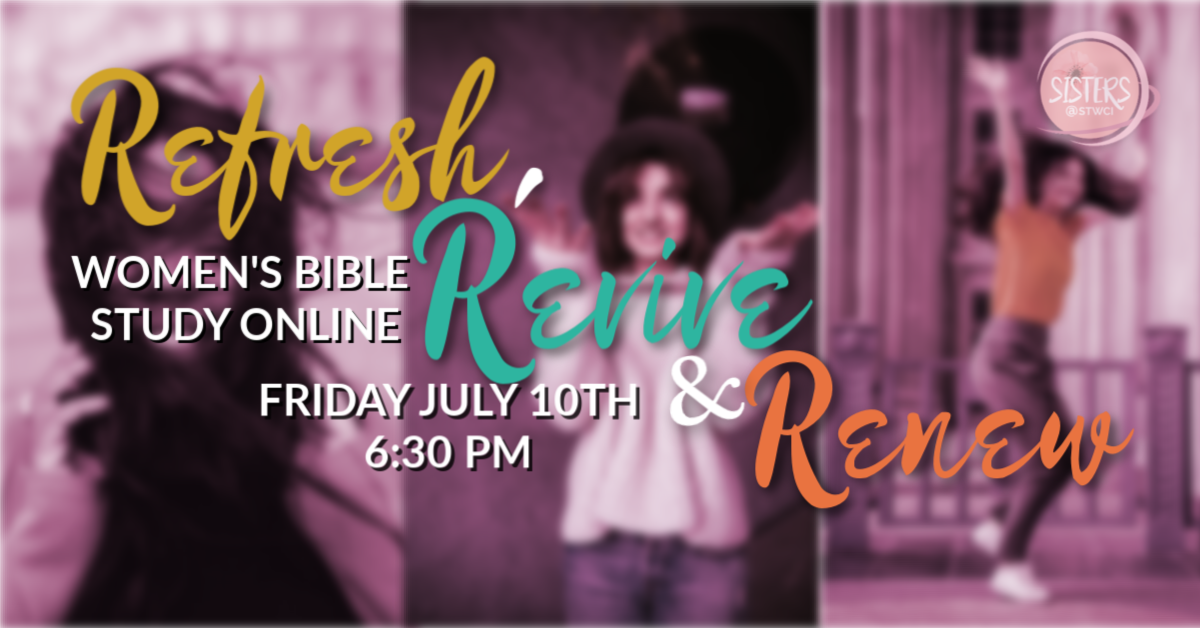 Friday, July 10, 2020
,
6:30 PM - 8:00 PM
Ladies, join us for an ONLINE Bible Study Friday July 10th at 6:30 PM! We will be continuing the topic "Refresh, Revive & Renew". We will look at some of the areas of our lives that need to be revived. Psalm 119:25 says "My soul clings to the dust, revive me according to your Word"! When you are going through life and all of the dust settles about an issue, make sure you have the Word of God in your heart. Come connect with us!
Registration is required to receive the link to the meeting.
Leader: Pastor DeRelle Morrison