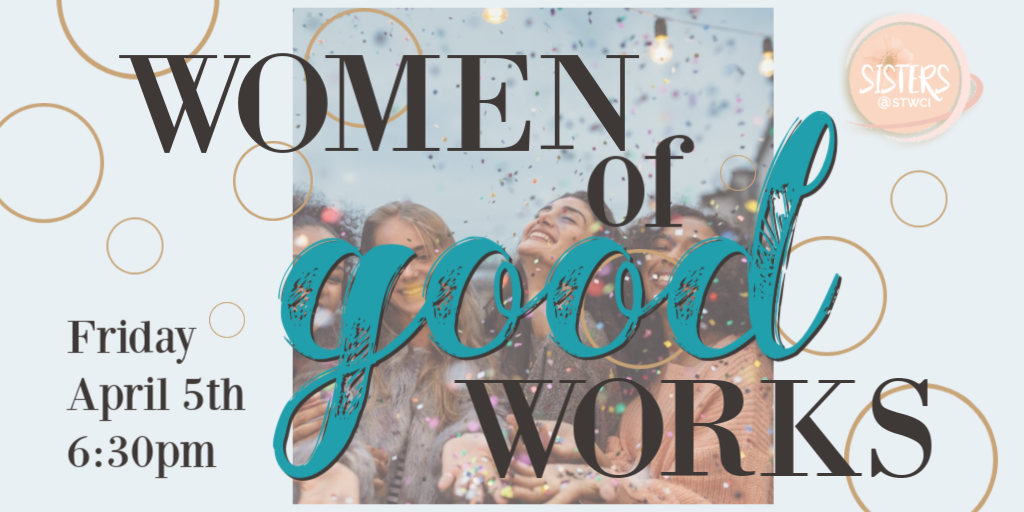 First Friday, from 04/05/2019 to 05/03/2019
,
6:30 PM - 8:00 PM
Location: Speak the Word Church International, 515 Jersey Ave. S., Golden Valley, MN US 55426
Ladies, come out on a Friday night to join us for the word, food & fellowship!
EPHESIANS 2:10
For we are his workmanship, created in Christ Jesus for good works, which God prepared beforehand, that we should walk in them.
Women of Good Works!
Did you know that you are called to do good works as a woman of God? Is your daily life having a significant impact and spreading the gospel in what you do and in your relationships? Your work is more than having a career, taking care of your family or doing the stereotypical duties that society places upon women. Women are created in the image of Christ and there are good works that the Lord has prepared for us to do. This month, we are focusing on significant women in the Bible who worked for the gospel. Their names are not frequently mentioned in the Bible because their stories are so simple and yet profound. Come and join us as we look at the lives of women whose influence transformed the spread of the gospel in the New Testament.
Time: 6:30 pm-8:00 pm
Where: Speak The Word Church International, Fellowship Hall
Leader: Pastor DeRelle Morrison