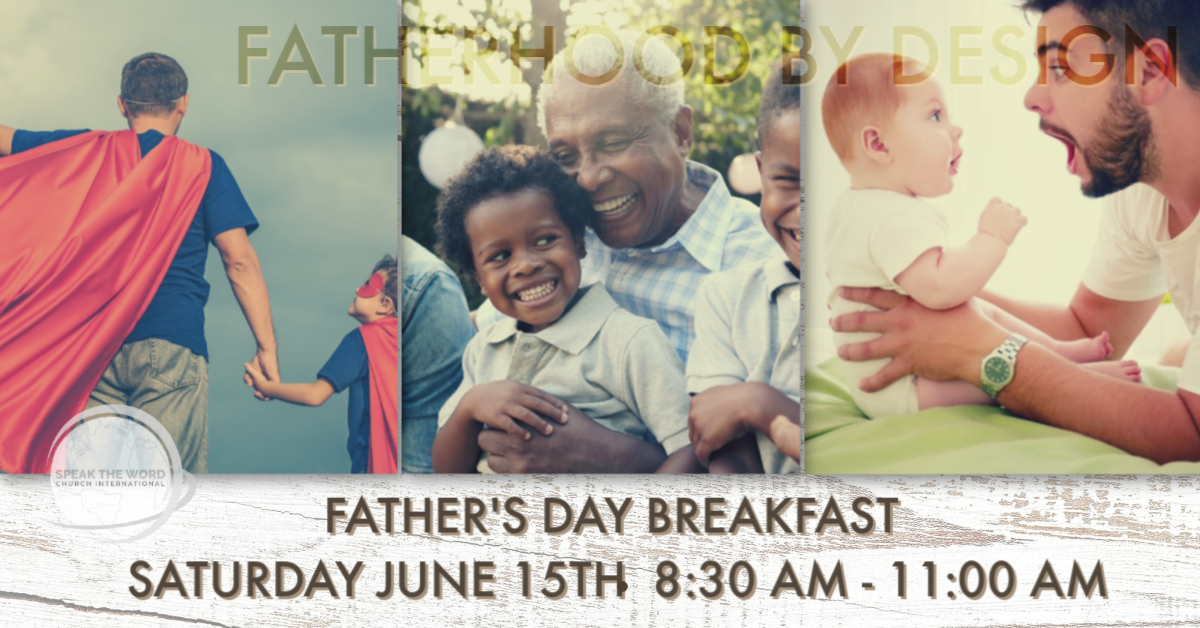 Saturday, June 15, 2019
,
8:30 AM - 11:00 AM
Location: Speak the Word Church International, 515 Jersey Ave. S., Golden Valley, MN US 55426
Men, join us on Saturday June 15th from 8:30-11:00am as Pastor Randy leads a celebration of Fatherhood through a panel discussion of "Fatherhood by Design"! Register and bring your male relatives, co-workers and friends for this dynamic breakfast. If your son(s) are over the age of 6, register them too as your guests!
This event is FREE but registration is required by Monday June 10th so that the STWCI Hospitality team can plan ahead to provide the right amount of food & beverages for us.
If you have any questions on Fatherhood, and if you prefer to submit it anonymously, please submit said questions in advance to Pastor Randy's panel at with the subject line "STWCI Father's Day Breakfast".
Want more information on the Men's Network? Click here!